CCTV Solutions for Home in UAE
One of the best methods to guarantee your house's safety is CCTV Surveillance. People have generally welcomed security cameras because they are supposed to make the area safer.
However, properly placing cameras in a surveillance system is crucial to its effectiveness, as it ensures complete coverage and provides extra peace of mind to the owner. Because of this, it is quite important to choose the finest company that can provide you with the best services.
When you hire DAB Contracting, our experts will listen to your needs and wants before creating a customized security solution. The security camera systems will be expertly installed by our team since they have the necessary training and experience. 
Our company is a leading provider of security cameras, video surveillance equipment, and accessories in the United Arab Emirates (UAE), stocking everything from digital video recorders (DVRs) to network video recorders (NVRs) to analog cameras to high-definition cameras (HDCams) to the Internet.
Whether our experts have recently installed your CCTV system or you want to improve your current Home Surveillance Systems, we can handle all of your maintenance concerns when you pick the DAB Contractors as your surveillance system partner.
Do you have any Question?
We are always here to reply to our beloved customers. If you have any questions, always feel free to reach out to us. Contact us for more information.
Our CCTV Solutions for home in UAE
Considering the savings in insurance premiums and the possible expense of a break-in, a home CCTV system costs less than you may believe and might rapidly pay for itself. We can advise you on the optimal security system for your requirements, which provides the protection you seek without wasting money on unnecessary features.
What we provide:
If you want a more basic home security in UAE, you can use a straightforward intercom system. It is a twin device, one fixed on the front door and the other installed within the residence. Some intercom systems have cameras, allowing you to see who is at the door before opening it.
Closed-circuit television (CCTV) cameras are one of UAE's most frequent and fundamental security measures. It records and sends video footage to a display or series of monitors. CCTV cameras may often be put both inside and outside of a residence. You may mount the monitors in a location where they are always visible.
Access control systems enable you to regulate who enters your home. It is a network-connected electronic security device that permits PIN, password, or biometric authentication access. It is one of the most prevalent home security systems in UAE, preventing unauthorized entry of all types.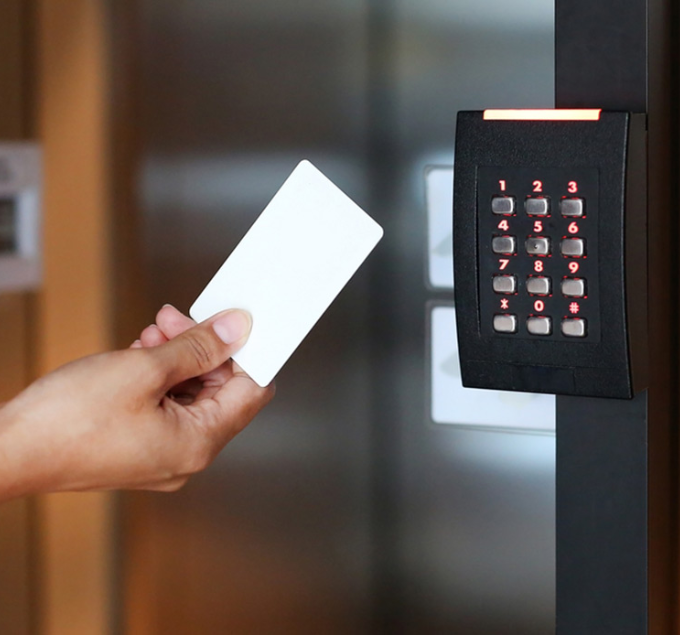 If you believe your home needs effective security, you may install a burglar alarm to alert you anytime an unauthorized individual tries to enter. It establishes a perimeter around your property and makes any incursion difficult to go undetected. It has a mounted central unit with IR and perimeter detectors that can detect even the smallest movement. Additionally, the item features an inbuilt dialer for easy access.
You may put your valuables in a house safe even though there are several technologically sophisticated options for home security in UAE. It is ideal for keeping small and medium-sized assets, including cash, jewelry, bonds, papers, bullion, and other valuables.
Traditional and older home safes contain a dial used to open the door. The digital lock and display on contemporary safes make it simple to access the contents. 
Residential Surveillance Systems
Another sort of home security in UAE is installing home surveillance systems that enable you to monitor your residence anywhere. Also known as home monitoring systems, they use sensors, cameras, and intercoms to make it hard to get into your home.
This approach is used by many parents who leave their children alone at home to check their safety. 
The world has moved away from conventional locks by the year 2020. In UAE, the current trend in home security solutions is the installation of smart door locks that are both robust and impenetrable. They operate identically to a standard door lock but incorporate a keypad or fingerprint sensor to prevent unauthorized entry.
The Home Surveillance & Security devices provided by the DAB Contractors in UAE can address any security issues inside the premises. Our inventory of security equipment includes IP cameras, analog cameras, HDCVI cameras, network video recorders, and digital video recorders manufactured by reputable companies. Using branded items, our solutions include all aspects, from design to installation and maintenance.
We provide dependable and effective home security systems to protect you and your family. Contact us using the following form for further information and to schedule a consultation or site study. We build security solutions that are adapted to your demands and budget.
The DAB Contractors has been offering Abu UAE, Umm al Quwain, Sharjah, Ajman, and UAE homeowners quality Home Surveillance Systems. To maintain your house thoroughly regulated, compliant, and secure, we are perfectly prepared and skilled to conduct a thorough review of your surveillance system on your behalf.
As the most dependable supplier of home CCTV solutions in the United Arab Emirates, we are always available for our clients.
Factors to Consider for Home Surveillance Solution
Modern CCTV cameras often have many functions, such as audio capture technology and picture resolution of HD grade. Panning, tilt, and zoom (PTZ) capabilities may be added to cameras, which can be handled manually or based on motion sensors, to better catch any activity on your property. Some systems continually record, while others may provide live broadcasts to your mobile device or PC. 
If you want round-the-clock protection for your house, you may install a CCTV system connected to a monitoring center. The optimal technique to monitor your property and enhance its security depends on several variables.
High-resolution camera technology is more costly than typical static cameras, yet we provide full security at low prices for analog, IP, and HD cameras.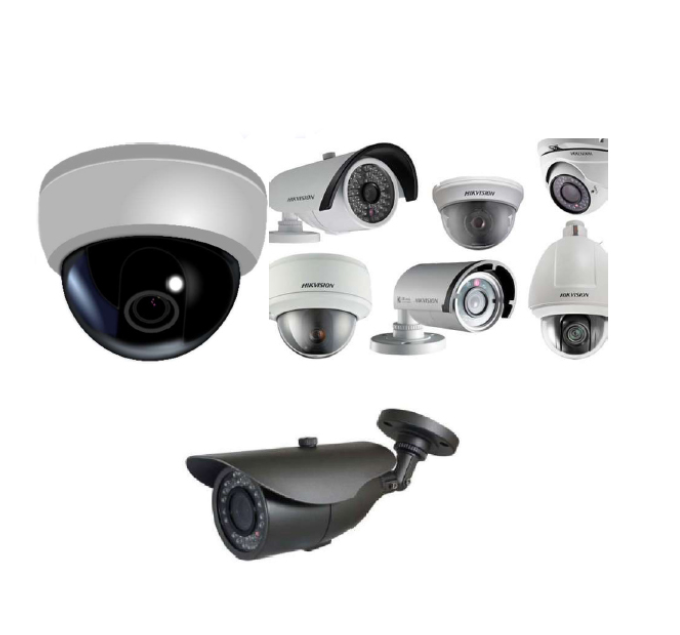 Other Services provided by DAB Contracting