Are you experiencing a malfunction in your company or home's CCTV Maintenance Service?
Entrust it to our company DAB Contracting, supplier of surveillance cameras in Dubai.
Call on our expert technicians to ensure the maintenance of video surveillance or even the troubleshooting of surveillance cameras.
Trained in the latest technologies of recent alarm systems, we guarantee efficient and quality technical interventions as soon as possible.
With DAB Contractors, take advantage of regular surveillance camera maintenance to limit and repair equipment failures and thus optimize the performance of your video surveillance system.
DAB Contracting specializes in the business security sector. Depending on your needs, we offer complete video surveillance services. From installation to maintenance of video surveillance cameras, our expert technicians guarantee you fast and efficient interventions as soon as possible.
Have you ever considered how to finance your CCTV system? DAB Contractors provides purchase contracts and rental contracts for surveillance cameras adapted to your activity.
Maintenance and Repair of CCTV Cameras
The maintenance and upkeep of surveillance cameras are essential to guarantee the proper functioning of the video surveillance system. As a security surveillance solutions in UAE, we dedicate a complete service to the maintenance, troubleshooting and repair of security systems.
With a single phone call, we provide you with reliable and competent technicians to maintain the good condition of your CCTV. On-site, we carry out a complete intervention: cleaning the surveillance cameras, checking the settings, updating the necessary software and many more. We guide you and advise you on using your equipment to make it optimal.
Our After-Sales service is at your disposal to answer all your concerns related to the video surveillance system's operation. As a video surveillance company in Dubai, we provide maintenance contracts at the best price, adapted to each installation.
Among our various services, you have the possibility of choosing the methods that suit you: preventive visits, remote maintenance, and repair at your request.
Expert Technicians Near You in Dubai
Are you looking for a company to service your CCTV system? Entrust your project to DAB Contractors, experts in installing and repairing CCTV cameras.
To meet all your needs, we provide you with teams of video surveillance maintenance experts ready to intervene in whatever your problems. With a single phone call, get a free, no-obligation estimate for the maintenance, troubleshooting and repair of surveillance cameras.
We analyze the needs and find the most suitable solution. Trained in the latest technologies of the most recent video surveillance systems, our team of experts works on all types of cameras: outdoor cameras, IP cameras, motorized domes, etc.
Our Areas of Intervention
Our company in;
Abu-Dhabi

Umm al Quwain

Sharjah

Ajman

Dubai
allows us to guarantee you proximity and responsiveness of intervention in UAE.
Why Is CCTV Maintenance So Important?
All businesses are susceptible to a break-in, and a surveillance camera system is a protection that cannot be underestimated. But a video surveillance system is good and efficient if it is regularly maintained.
The preventive maintenance of CCTV cameras must be an established and permanent regulation in any place with a video surveillance system.
Prevention is better than cure, and it is always better to frequently check the functionality of the cameras; if they were to fail during a robbery, I'd regret not following these tips.
Do you have any Question?
We are always here to reply to our beloved customers. If you have any questions, always feel free to reach out to us. Contact us for more information.
Types of Maintenance Services We Offer
It is necessary to hire a maintenance service to have the maximum performance of your CCTV System work properly.
Therefore, you should know the maintenance that can be given depending on the system:
Review the DVR (Digital Video Recorder) equipment, verifying that it works correctly and that the recording is free of distortion. In addition, it is optimally configured to save space on the Hard Disk.

Review of the video transmission in real-time to the monitor.

Review of the remote link via the internet.

Check that the monitor has good brightness and contrast.

Clean monitors, control panels, and keyboards with a diluted cleaning solution.

Review of the power source and its operation.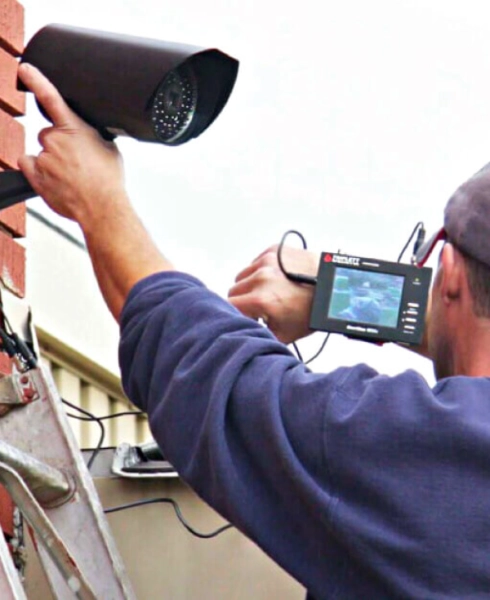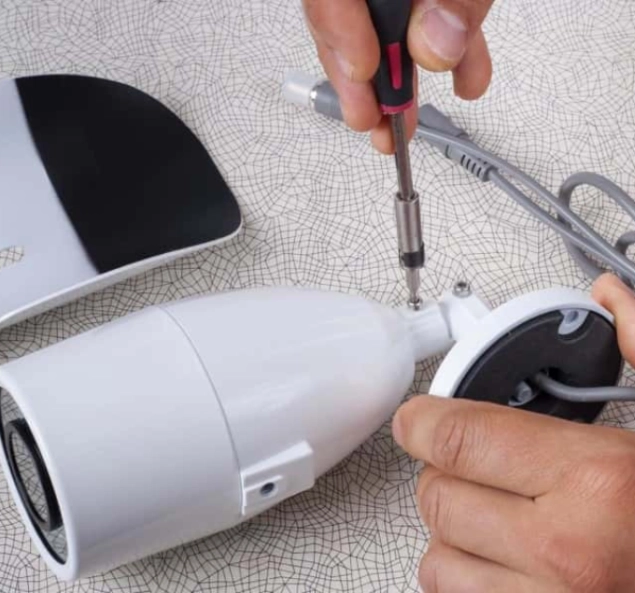 Verify that the camera is adjusted and positioned correctly.

Verify that the auto iris and focus lens are set correctly.

Clean the exterior of the chamber, verifying that they are free of dust inside and outside.

That the PTZ cameras are working properly with the driver or software.
Verify the wiring to the cameras and sensors, checking that they are in good condition and connected correctly.

Ensure that the wiring is properly attached to the walls or beams and has good insulation.

Check connectors and cable entry points to ensure the wiring does not have a false connection.

Check that the transmission cable has a good video signal and is free of distortion.

Check that all connectors are isolated from the conduit and junction boxes.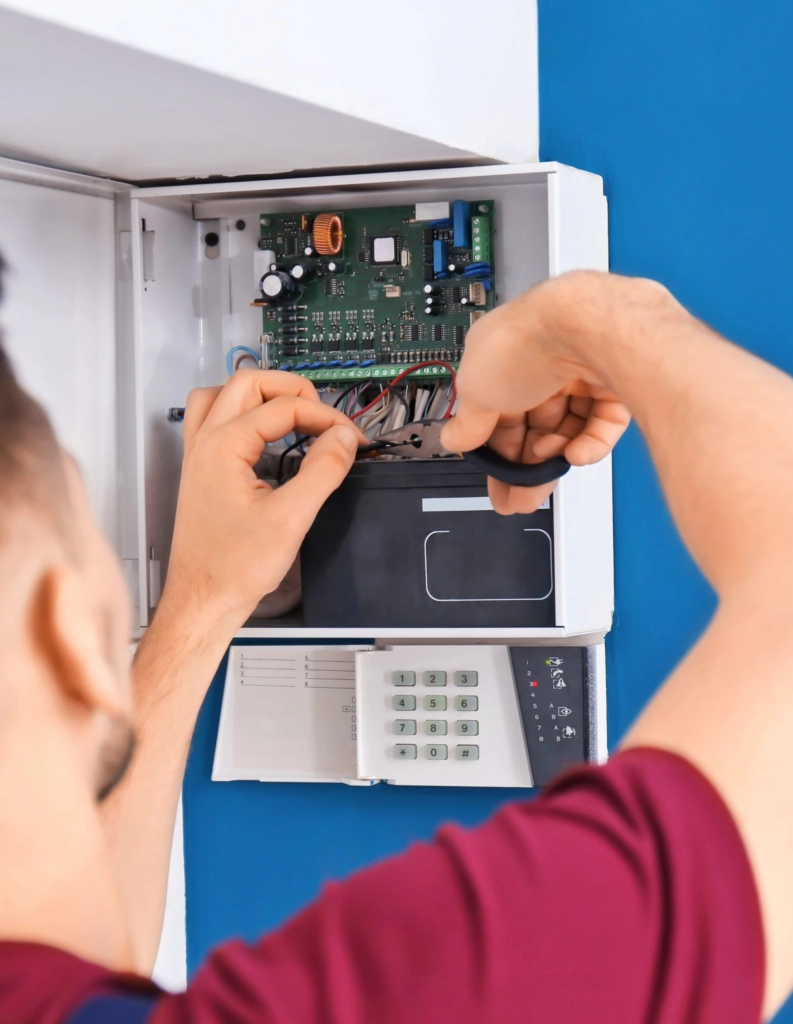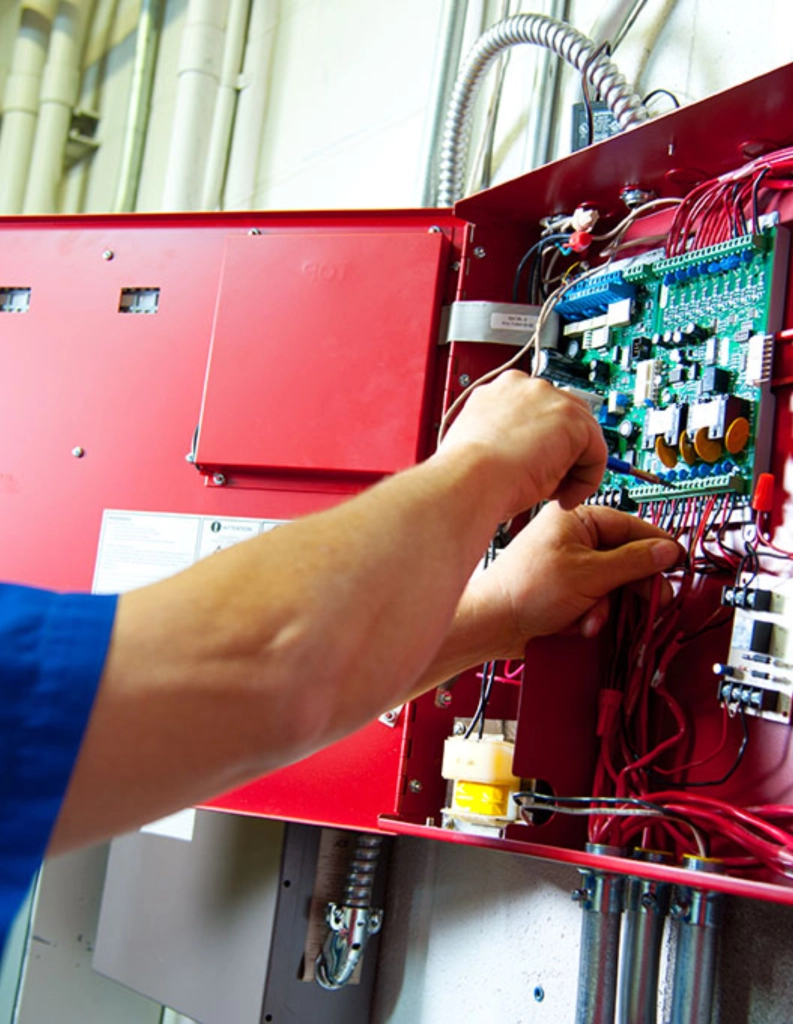 Verify that the alarm system sends and receives information to the Monitoring Center and the owner through the telephone or TCP/IP.

Verify that the computer's motherboard is working properly and that the input and output voltages are correct.

Check that the keyboard is working correctly, activation and deactivation and programming in general, etc.

Check if the external siren is working and the strobe light.

Verify that the backup battery maintains a charge and clean its terminals.

Cleaning and verification of the operation of motion sensors, magnetic contacts, smoke sensors, etc.

Check the status of the connection wiring from the panel to the sensors.

Check that the panic button works properly.
Other Services provided by DAB Contracting