Beef up security system with intercom. We offer our customers the most advanced intercom technology available, which helps to streamline communication and ensure that your message is heard clearly and loudly.
Our experienced intercom installation team in Dubai is available to find the perfect solution for your security needs. Who will assist you in choosing the right fit for your home building. The Dab Contracting intercom installation team will choose the best intercom system.
Intercom types that we install
Wireless or wifi Intercom

Wired Intercom Systems

Video Intercom

Apartment Intercoms

Two-Way Radios

Security intercom systems
Wireless or WIFI Intercom
Anytime a dynamic intercom hardware system improves building security without cabling. Easy to install in minutes as it requires no wiring between units.
Mostly suited for newly constructed buildings.Secure communication without any interference. A reliable intercom system that does not require batteries. With wiring, communication will always be clear and concise. Customizable- Most wired intercom equipment offers various customization options so that you can tailor it specifically for your needs.
See and communicate with visitors before letting them into the property. A great deterrent for burglars and other criminals, as well as providing peace of mind for you and your family. Video intercom systems come in different types. You can choose from wired or wireless systems, depending on your needs.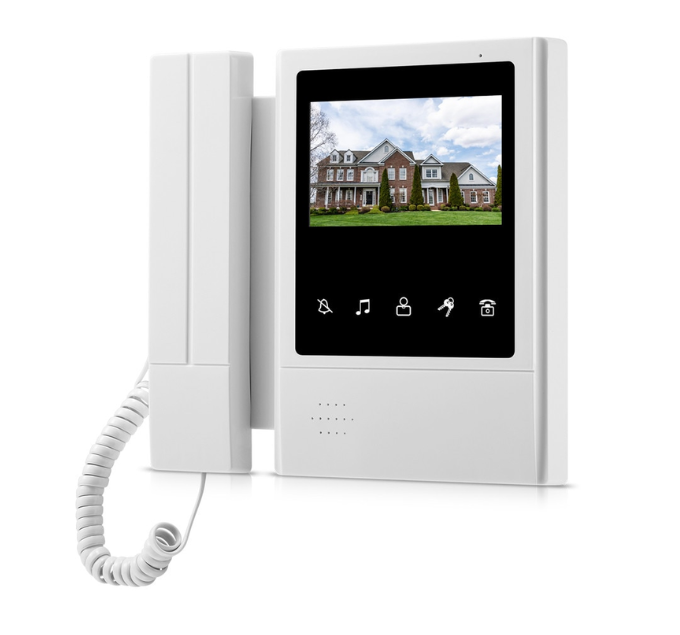 Designed with the indoor panel and the outdoor panel to provide security for residents and visitors alike. For tenants, it provides an extra layer of security by allowing them to screen visitors before letting them into their homes. For landlords, installing an intercom system can help deter crime and increase overall safety for all residents.
Essential tool for anyone who needs to communicate with others in real-time over a wide range. More communication options are very helpful for a crowded area where multiple groups are using two-way radios. Best to coordinate a team of workers at the construction site.
Security Intercom Systems
One way to ensure the safety of your employees and customers is to install a security intercom system. A security intercom system can act as an additional layer of protection against break-ins or other crimes by making it more difficult for intruders to gain access to your property. Screen visitors and monitor their activity both inside and outside of your building.
Why should you hire DAB Contracting?
If you're looking for a reliable and professional intercom services provider or installer in Dubai, then you should hire us! We have years of experience in securing houses, apartments and buildings. Our team, which specializes in life safety and communication systems, is always ready to help with whatever you need. Plus, we offer competitive rates and can customize our services to fit your budget. Contact us today to get the right intercom system. We're just a call away with the finest intercom solutions.