Either your power has run out, your appliances have stopped functioning, or there's an open wiring issue in your apartment or shopping mall. Hire Dab contractors for the best electrical services in Dubai
DAB Contractors provide the best electrical repair and installation services for your new or old apartment, shopping mall, or house in Dubai. Our qualified electricians can provide efficient, safe, first-class electric service in Dubai. We have the right solution for you, whether you need an electrical inspection or a complete rewiring of your apartment, home, or shopping mall. We have pride in our professionalism, and Our electricians are honest with their customers. Our goal is to make you feel secure and comfortable. We are committed to your complete satisfaction, and our team comprises highly skilled electricians.
Electric services We Offer in Dubai
You have come to the right spot if you are looking for the best Dubai electricians. We have a stellar reputation for providing professional electric services dubai. Our electricians are highly skilled and have years of experience, which allows them to provide customers with fast services with minimal downtime. DAB Contractors has the expertise and experience to diagnose any problem with the following services
Electrical installation service

Electrical Inspection Service

Electrical repair service

Installation of sockets and switches

lighting services

Rewiring and remodeling of homes

Communication System (Networking)
Our electricians arrive promptly and are fully equipped with all the tools needed. Trust us with all your electrical needs in Dubai!
Our electrical services in Dubai
No matter how complicated your electrical problem may be, DAB Contractors, with their years of experience, can find any electrical solution in Dubai for residential and commercial customers. DAB Contractors Electrical Service will be there to assist you with your everyday life. Our services include electrical panel upgrades and wiring, interor and external lighting installations, and more.
Electrical Installation Service
No matter what type of electrical installation you need, we can handle it. We are experienced in residential and commercial settings and can tailor our services to meet your needs. We will work closely with you to ensure that the job is done right, on time, and within budget.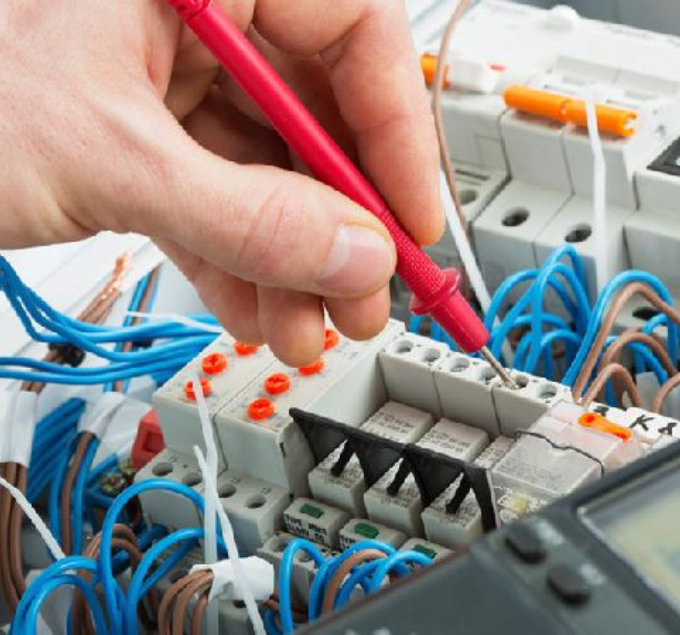 Electrical Inspection Service
We proudly offer our electrical inspection service to all our customers in Dubai. This is a great way to ensure that your home or business is up to code and safe from potential hazards. We will thoroughly inspect your electrical system and ensure everything is in working order. We highly recommend this service to anyone who wants peace of mind regarding their property.
Electrical Repair Service
Whether it's a flickering light, a blown circuit breaker, or a blown a fuse, we have a team of qualified and experienced electricians who are available 24/7 to help you with any electrical repair needs. Our technicians at DAB Contractors will fix your electrical problems promptly. We ensure you get the top-quality electrical repair service in Dubai that you deserve!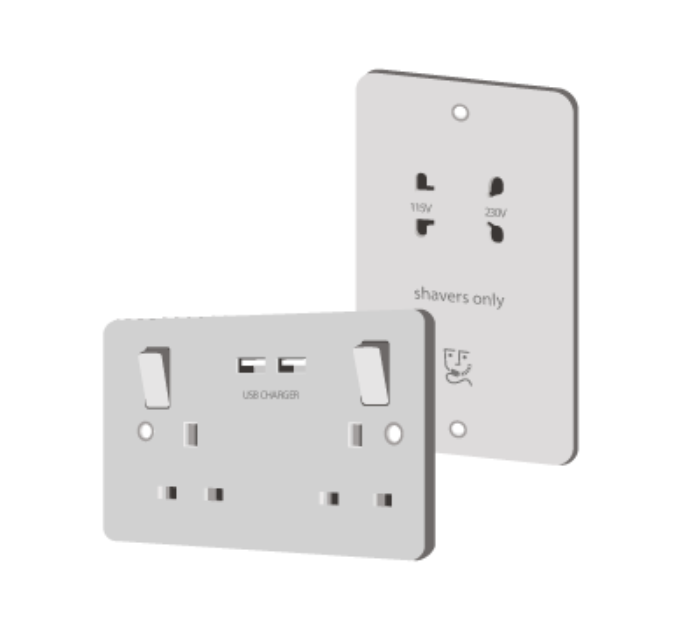 Installation of Sockets and Switches
DAB Contractors can handle any electrical job, large or small. We provide a complete service to install sockets and switches throughout Dubai. We are committed to your safety and will install reasonably priced surge protectors and childproof outlets.
Our professional lighting services in Dubai will help you enhance your outdoor space and improve the look of your home. We also offer affordable emergency lighting services that give you peace of mind.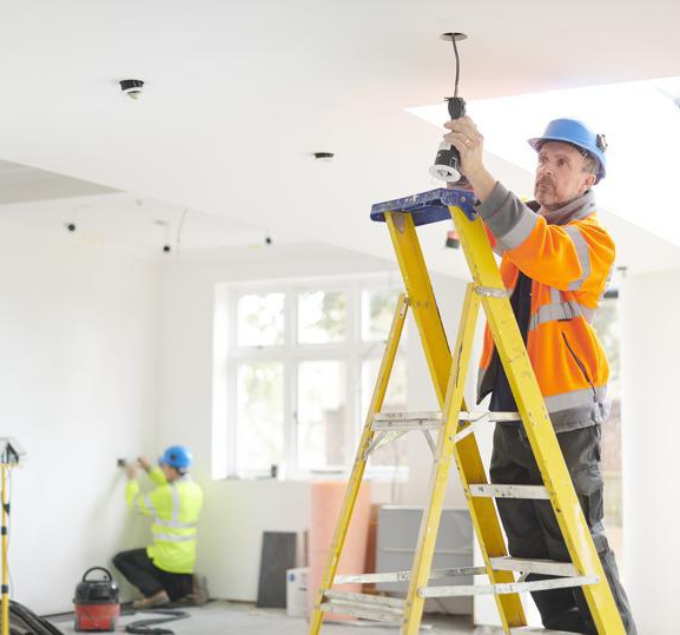 Rewiring and Upgrade of Homes
Do you want safe electric flow in your house? DAB Contractors offers home rewiring and unmatched upgrading services. We will remove all bulky outlets and replace aluminum with sturdy copper wiring.
Communication System Services (Networking)
We have the experience and expertise in networking to keep your business connected. Whether you need a simple setup or a complex network, we can help you through it.
Ethernet computer networks

Telephone and ISDN systems

DSL installations

intercoms

video intercoms

WiFi Networks
Optimize the security system of your home and businesses to remove potential threats with safety and monitoring devices. Our CCTV installers are experts in providing a comprehensive security system for your home and businesses in Dubai. We can assist you through the following:
anti-theft systems

fire protection systems

smoke detector

control systems

surveillance systems

parking systems

(Automatic barriers, cash registers)
Affordable Electrical Services
If you are looking for a certified and affordable electrical service in Dubai, DAB Contractors is the best option. No matter how simple or complex the electrical issue is, our team can handle it with true professionalism. We provide top-quality electrical services at unbeatable prices, so you can rest assured that you're getting the best possible value for your money.