Do you want to boost your company's digital presence? Are you looking for a VoIP-enabled PABX solution that is secure, dependable, and cost-effective? It's time to make the switch to the best IP telephone system.
In business, numerous conversations take place, and every call is important. A PABX telephone solution must keep your company's communication system running smoothly. We provide premium-quality IP telephony at an affordable price with essential business communications tools and applications.
DAB Contractors specializes in the PABX System. Depending on your needs, we offer a complete PABX System. From installation to maintenance of the PABX System, our expert technicians guarantee you fast and efficient interventions as soon as possible.
PABX stands for Private Automatic Branch Exchange and refers to a private telephone network that operates within an organization. This system enables internal organizational communication in the most cost-effective way possible. Instead of using their phone lines, all users share a small pool of available lines.
In addition, the PABX system is equipped with functions such as call transfer, conference calling, speed dialing, call waiting, voicemail, automatic ring back, and call forwarding to accommodate the evolving requirements of modern businesses in terms of their use of telecommunications.
We provide complete telephone system PBX / PABX solutions and call center solutions to customers in Dubai, Abu Dhabi, Sharjah, Ajman, and Ras Al Khaimah, United Arab Emirates. We know that a reliable communication method will be essential to the success of your business.
To ensure that we can meet all our customer's needs, we supply the best brands in the telecommunications industry. Avaya, Panasonic, NEC, Grandstream, LG-Ericsson, and Samsung are some of the brands we work with. Custom solutions are available from Sangoma, Samsung, Yeastar, Digium, RTX, Yealink, and Asterisk.
We pride ourselves on being one of the most reputable telephone companies in Dubai, Abu Dhabi, and the United Arab Emirates. You can choose the right PABX System brand depending on your needs by reviewing some of these brands below.
The Panasonic Business Phone System enables you to support your mobile workforce with DECT phone connectivity while simultaneously lowering costs by capitalizing on previously established data networks. Every requirement of a small business can be satisfied by the entry-level PABX system offered by Panasonic, which is priced affordably.
The design of Panasonic's systems, ranging from the smallest to the largest, is user-friendly, flexible, innovative, and capable of delivering both straightforward and complex solutions.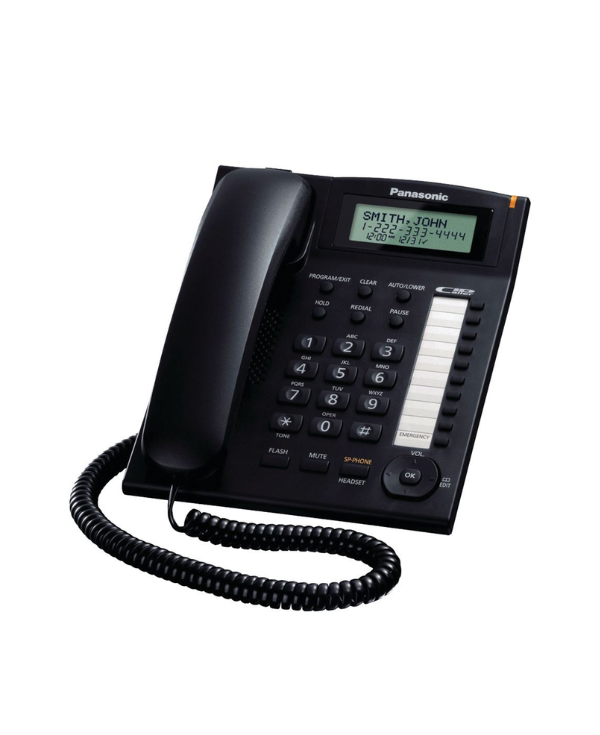 Your calls, messaging, conferences, and customer management can all be handled through a single, expandable system thanks to the Avaya IP Office 500 PBX System. Video conferencing is also included in this Avaya office telephone system.
The Avaya IP500 is the company's most popular phone system designed for small business customers. Your company's growth can be future-proofed with Avaya IP500 Enable. This office telephone system includes affordability, dependability, and the most advanced business features.
You can take full advantage of converged voice and data networks with Cisco PBX Phone Systems while retaining traditional phone systems' convenience and user-friendliness. The Cisco Unified Communication IP Phone System can assist in increasing productivity by catering to users' requirements throughout an organization.
Cisco Telephone Systems improve the end-user experience because of the improved efficiency with which calls and messages are managed.
Grandstream Telephone Systems
Grandstream is an industry leader in business telephone systems. It is powered by an advanced feature-rich platform packed with features and robust system resources. The Grandstream IP PBX System provides an enterprise telephony solution that is highly adaptable and can be used for voice, video, data, and mobility applications.
In addition, faxing, video conferencing, and surveillance solutions can be integrated with telephony, making it an ideal office telephone system for commercial use.
If you're looking for a reliable communications platform, look no further than NEC. NEC's extensive selection of telephones and telephone systems allows businesses to take advantage of this enhanced solution.
Employees can access resources, data, and other people quickly and reliably from any location thanks to NEC's desktop phones, in-building wireless Dect systems, and softphones. NEC Provides a degree of adaptability that will profoundly affect your company.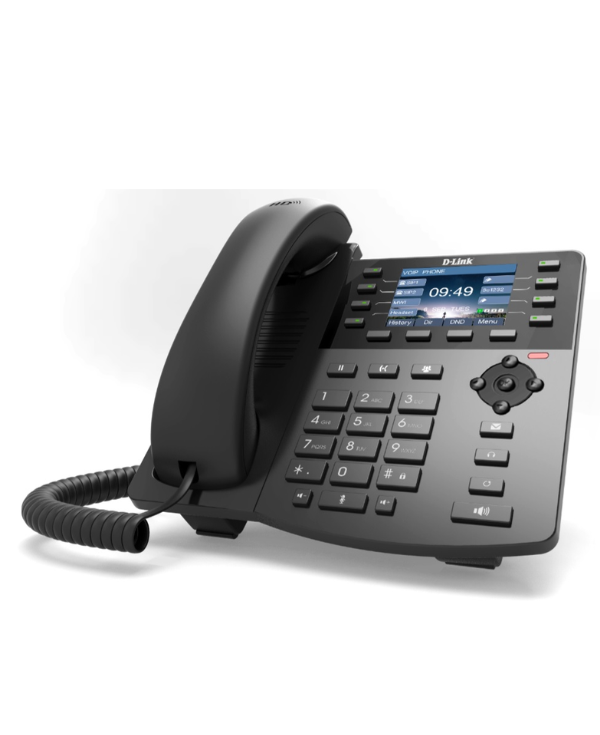 Dlink provides a scalable and dependable SIP-based telephony solution. The telephone systems offered by Dlink are ideal for both commercial and domestic use. If you go with a Dlink business phone system, you'll have a system ready to help you reach the next level in your company's communication.
This system's adaptability to any industry is exemplified by its integrated interactive voice response (IVR), voicemail, fax-to-email, mobile app support, and call recording functions.
Yeastar IP PBX Telephone System
Yeastar is an easy-to-use phone system designed for small and medium-sized businesses. Yeastar MyPBX robust license-free features help you get the most out of your phone system. Developed on the solid Asterisk foundation, it features a straightforward graphical interface for configuring many functions.
Yeastar IP Telephone System is compatible with any IP telephone that uses the Session Initiation Protocol (SIP).
Difference Between PABX and PBX
It's easy to tell the difference between a PBX and a PABX. A private branch exchange, or PBX, is the same as a private automatic branch exchange, or PABX. Only the word "automatic" is different.
The difference has to do with how phones have changed over time. In the past, switchboard operators were needed to connect internal callers to other lines when using a PBX. Operators did this by hand by literally unplugging lines and plugging them into the right extension.
The PBX was already an improvement over the "plain old telephone system" (POTS), in which each desk in an office needed its phone line. To call another desk was the same as calling someone else. Callers from outside had to know which number to call. There is no voicemail, call transfer, or conference call.
When electronic switching became possible, the PABX, an automatic phone system, was created. Users could make an internal call by dialing an extension number instead of going through an operator. Almost no phone system would be without this feature. So, in reality, every PBX used today is a PABX.
Advantages of Installing an IP PBX System in UAE
These are some Advantages of Installing an IP PBX System in the UAE.
Management of Incoming Calls
PABX systems boast all of the functionalities of PBX systems and the flexibility of automated call transferring, which is a unique offering. This type of system can accommodate the utilization of live personnel to receive and transfer incoming calls to their respective internal contact points, thereby giving the business a personality that can represent the company to customers, potential business partners, and the general public.
In addition, it can provide callers who are connecting with the business for the first time with the choice to connect with a specific department within the company by using an automated attendant mode.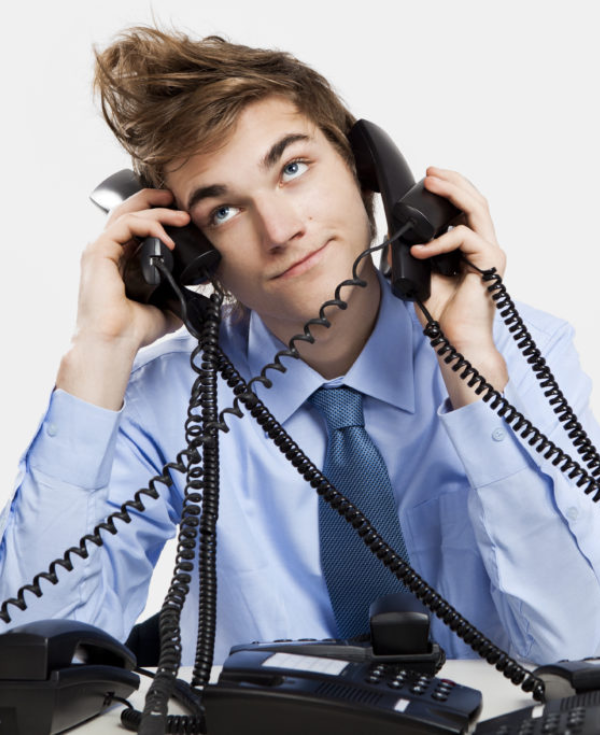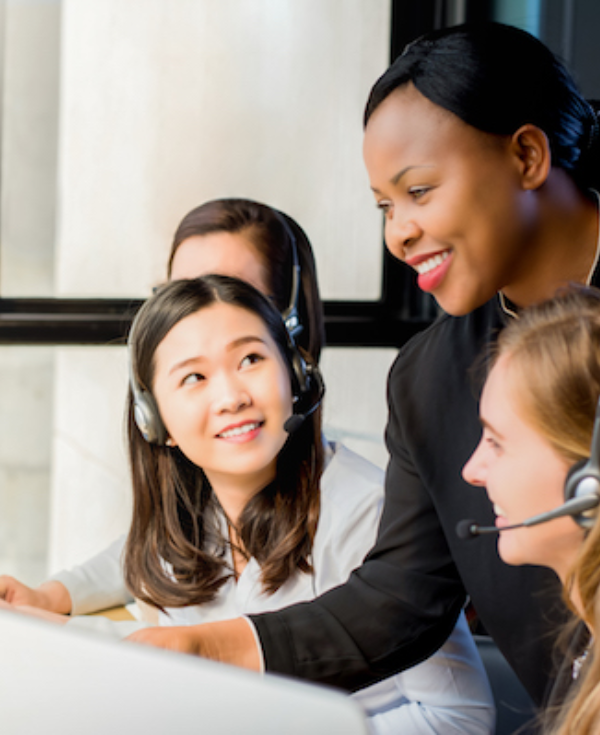 Management of Internal Calls
IP PBX systems in the United Arab Emirates (UAE) and elsewhere in the world can connect one internal unit with another without the assistance of a live operator. This kind of system can be instructed to deliver a directory of extension numbers and to set up an internal connection through voice interaction. It also can be programmed.
With an installation of this kind in UAE, communication between any two internal contact points can be made in a way that is not only simple but also quick and effective.
Time is of the essence for employees who must use the phone daily to contact customers, potential customers, and other people who are not affiliated with the company. Using programmable speed dialing features, an IP PBX system installation in UAE can make communication significantly more efficient.
Simply pressing one button lets you quickly connect with another frequently dialed number.
Automated Enquiry Assistance
A programmable call routing system is one of the most valuable features a PABX installation can offer. Using an automated call-directing path that can be programmed into the system, customers who have questions regarding your company or its products and services can be transferred to the appropriate department to receive a response to their particular inquiry.
The easily navigable user interface is another argument for utilizing various PABX systems in the UAE. This type of system can accommodate the functions of interactive voice inquiry. This feature and the buttons on the standard station handset make incorporating technology into day-to-day operations simple and time-saving.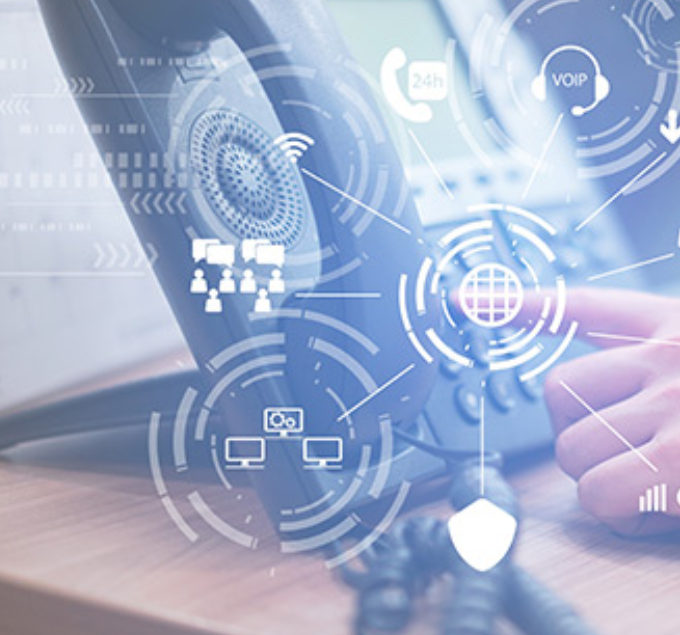 Increased Call Volume Capabilities
An IP PBX in UAE can automatically receive, manage, and reroute multiple calls simultaneously without causing the system to become bogged down. Because of this function, existing customers and prospective customers are never required to wait on hold, even without a live operator who can transfer their calls.
Flexible, Hands-Free Features
Hands-free headsets can be paired with a PABX system installation in UAE, allowing heavy telephone users to move around freely while taking and making calls without being confined to a single location. This provides employees with a sense of freedom, which has the potential to increase both their creativity and their productivity.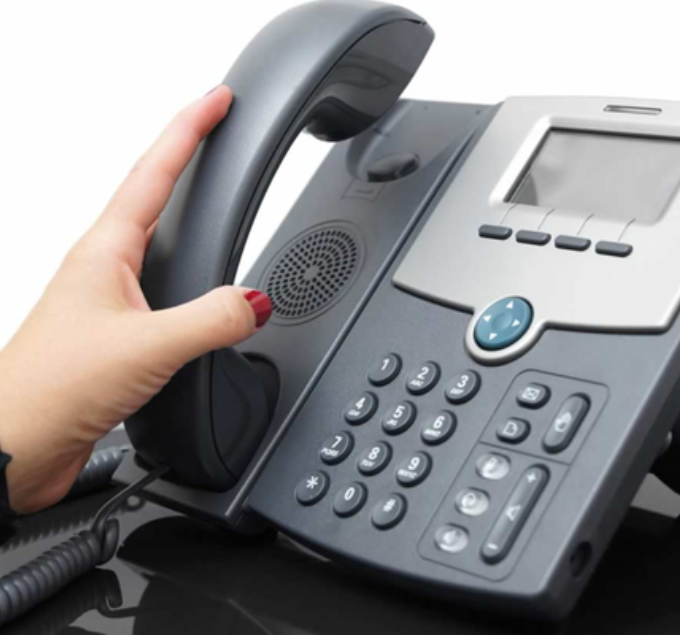 Why Use DAB Contractors as Your PABX System?
DAB Contractors is a fully-featured and cutting-edge PABX that provides businesses with several distinct benefits, including the following:
The annual flat rate pricing that DAB Contractors provide is determined by the number of simultaneous calls and does not include additional fees. This typically translates to significantly lower costs when compared to those of a conventional telephone company or even VoIP service providers.
DAB Contractors can integrate with customers' established telephone lines, server infrastructure, and SIP phones. Regarding PABX technicians, an easy setup means more money spent on training.
Users can connect to their office extension, receive phone calls, or make outgoing calls from any location using full-featured mobile apps and web phones.
Unified Communications System
The DAB Contractors package includes faxing, live website chat, and video conferencing.
DAB Contractors provides complete call center features to its customers, such as wallboard and advanced queue management strategies.
Utilizing the call flow designer provided by DAB Contractors, easily automate call flows.